Highway 50 over Echo Summit is getting some repairs. The road is closed over the pass for 2 weeks. They chose this 2 week period (began a few days ago) because it was after the winter weather and before the summer push of tourism at Lake Tahoe.
The best laid plans......
Echo Summit pass is your typical high mountain climbing winding road with a particularly nasty stretch that hugs a mountain cliff with a sweet little thousand foot drop into oblivion just over the miniscule retaining wall. That wall was crumbling away, thus the construction. And yours truly was lucky enough to be up there running concrete. It was a bit tricky and nerve wracking in broad daylight on thursday. Last night in the snow was a whole different matter. I don't think I've ever been in such a state of calm, measured intense focus like that before.
Barely made it down off the mountain. They called us up there in the middle of the night to pour to beat a storm coming in. They guessed wrong. I arrived at midnite, it started snowing 5 minutes later. It was 90 minutes before I began making my way back down the mountain empty. Getting the 70 thousand pound pachyderm up there wasn't nearly as bad as getting it's 30 thousand pound ass back down empty in a blizzard.
Picks of Echo Summit in nice weather: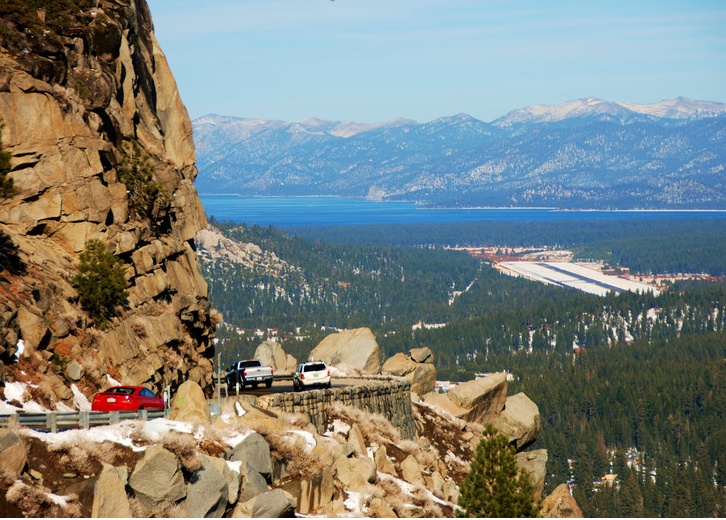 Looking over the edge at the top:
And here was last night: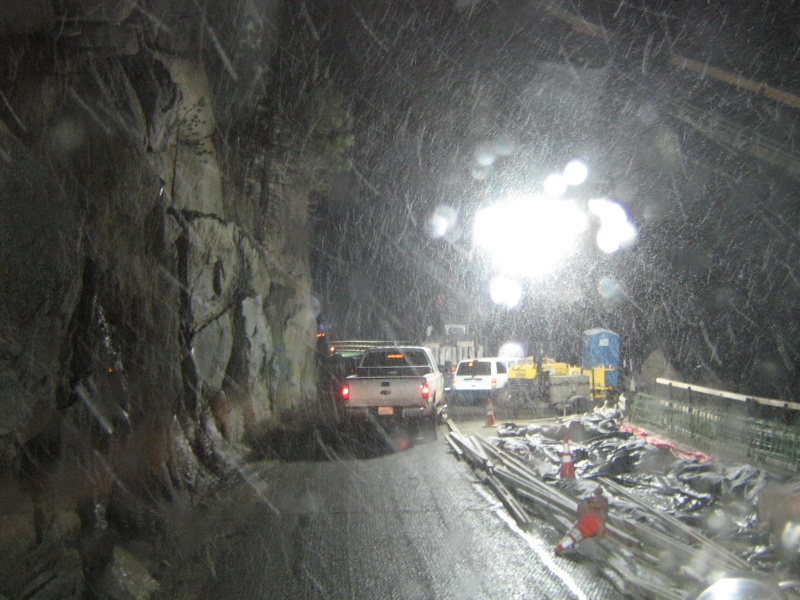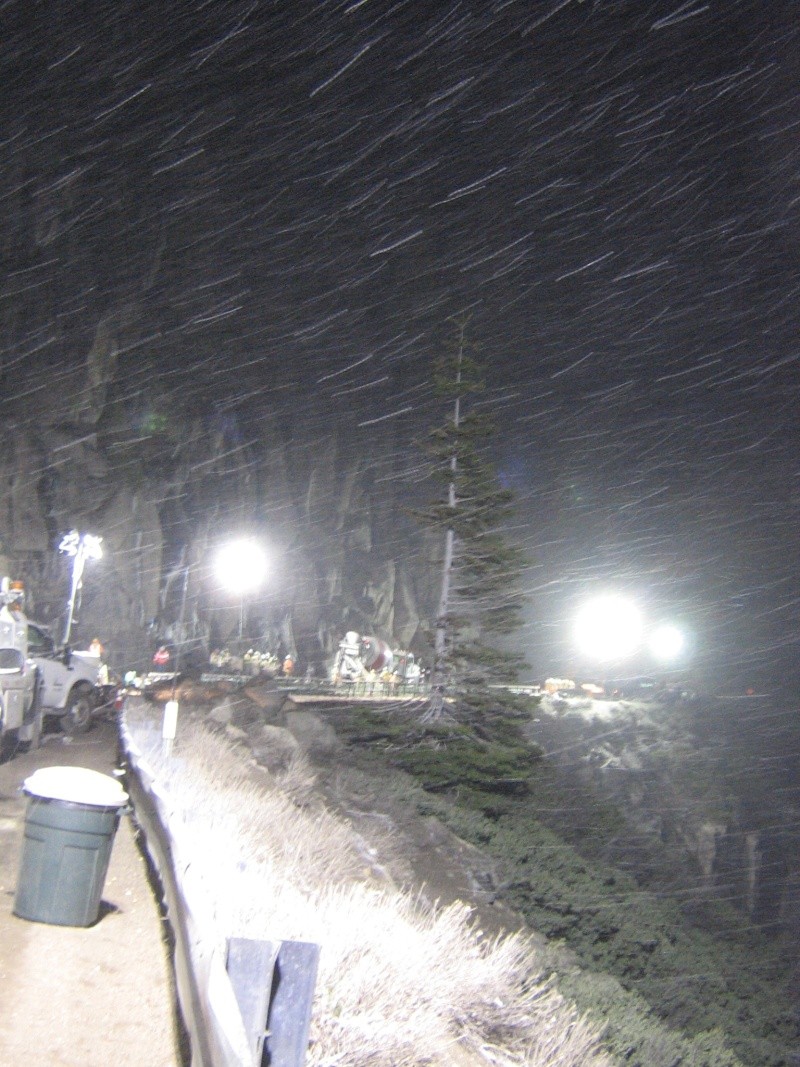 _________________
These are horrible times and all sorts of horrible people are prospering, but we must never let this disturb our equanimity or deflect us from our sacred duty to annoy and hinder them at every turn.