Well, considering that up until a month ago, I only had the Yello-Bole, I would say I am growing a collection here.
(And I want more Pete's

)
Top left, Pete 304, My favorite,, for straight Va's
Top right, no brand, My first Briar, smokes nice . Va-Per's
Bottom left, Pete 307, seems too big, havent used it yet. Drying after clean out.
Bottom Right, Italian made? a gift from Natch, so it will be called" My Natch Pipe"and I really like it, as it has a wide mouthpiece, and largish bowl, so its perfect for a long smoke while working outside, ie plowing snow. Va-Per's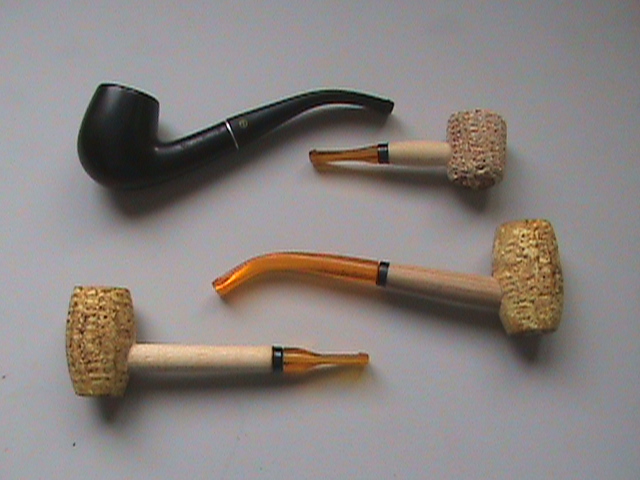 Yello-Bole, My first Pipe, Aromatics, because I can clean it good between blends.
MM Cob, straight, unused, ( Latakia samples maybe? )
MM Cob, tiny, unused
MM Cob, bent, Blk Cavendish
LOL, I bought the tiny cob at a local shop, its all they had, and I figured I might use it , ??? For an Aromatic sample.
But i'm afraid i would burn my mustache

My Pipe rack, (for now) I found this for .50 cents at a thrift store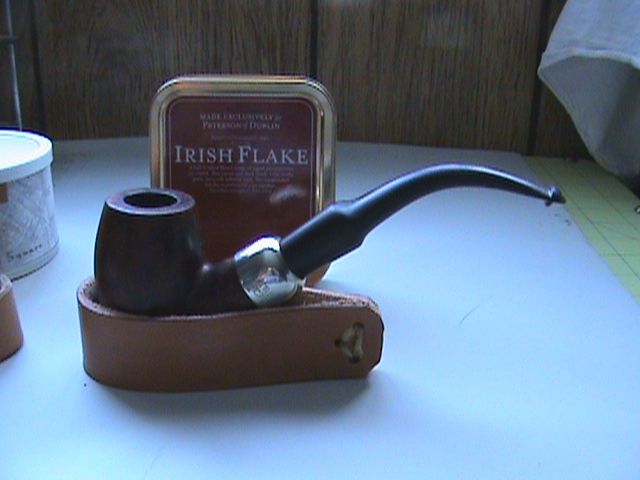 I saw one of these, and have leather on hand, so ? I made a few. it works great.
Well, there it is. This was fun, showing off my newly acquired pipes and stuff.
Dusty