Dreadgerbil was kind of enough to make this really nice pipe rack as b-day gift for me. Now finally I have my pipes organized. A huge relief, as the sight of my pipes in their less than organized state was really, really, bothering me. Now I have them set up (with a little bit of fiddling to get them sorted in the best way for me) bent stems, straight stems and then my Israeli pipes.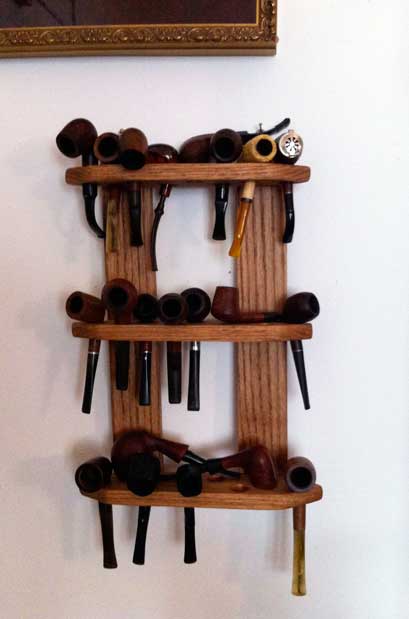 As you can see, works nicely with the rest of my decor.
Then, as a thank you for helping him with some other things, he gave me this zeppelin pipe he acquired from Cigar2you.
I have not smoked it yet, but I looks good in the pipe rack for now. (This pipe was just added to my collection so it is not visible in the above images taken a few weeks ago.)
There you have it, proof that though I may not have many friends, those who I do call friend are the best kind of people.