I had the weirdest experience this evening, seriously, this was so weird......
It seems a neighbour from one road along got back from his holidays today and was stood at our door at 9pm this evening with a rather dishevelled looking package in hand.
"This is yours mate, postman left it in my back garden with my other post"
I couldn't make out who it was from, the packaging was soggy and torn to pieces, looked like scavenger investigation damage to me plus the scary family of slugs and creepy crawlies that had made a new home in there, all that was clear'ish on the parcel was the house number and road name, well I rather bemusedly thanked him very much for bringing it around, well, he could have just thrown it away so it was very nice of him to bring it around to me I thought.
When I got it into the kitchen to investigate I found a charming gift and a sample of tobacco, the tobacco is lost to all but his garden and what ever it was that had eaten its way through the packaging, there was a curious looking family of slugs making themselves at home in that fascinating little black baggie. No idea what the sample was but thank you ever so much for it all the same Buddy, and now for the gift, and this is really special.
The gift told me who the bomber was, Nathan sent me the 2nd pipe he made, yeah I know, how amazingly special is that right..........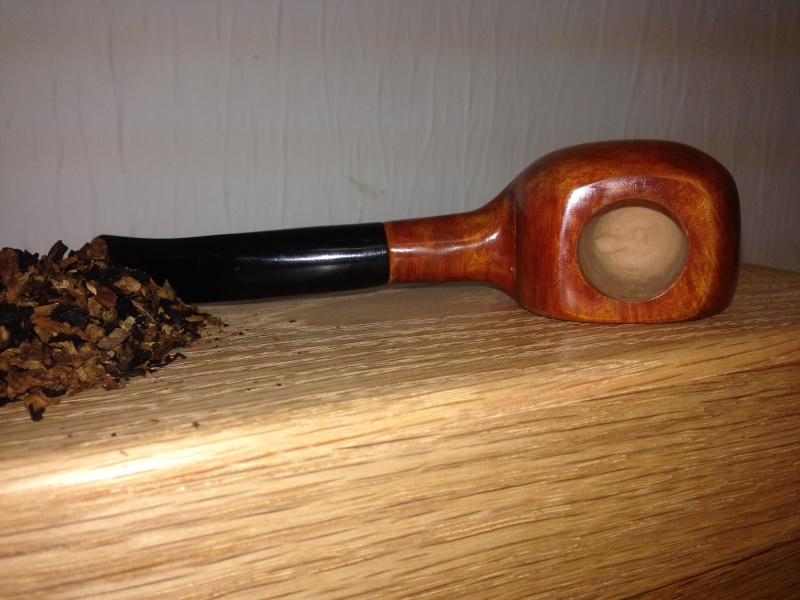 I will treasure this always Nathan, I can't take a photo of my own as my camera is still playing up, I reckon it's pretty much done for to be honest, but this is a wonderful gift, thank you so much for this wonderful and thoughtful gesture, so cool of you.