Was playing around with some more kits...and about the same time was alerted to a brother (on another forum) who had his whole pipe bag stolen from his car.
So, as I was almost finished with this one, I decided to send it to him to replace on of his pipes.
Here it is...a small bowled straight freehand whatever-you-wanna-call-it...
a couple progress shots: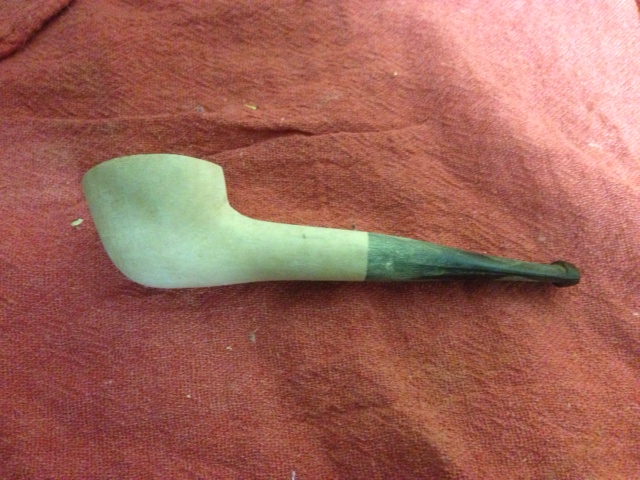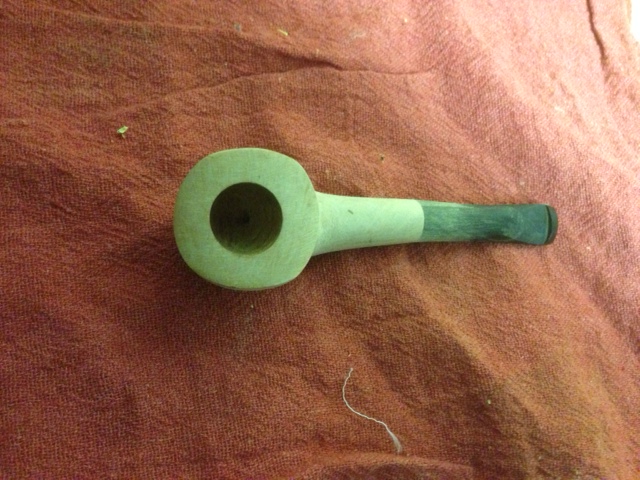 and the finished product...i was going to rusticate it, since the grain isn't particularly awesome...but there is some nice birdseye on one side, and some areas of nice straight grain, but it has an odd look. He liked it, so at his behest I did a smooth finish.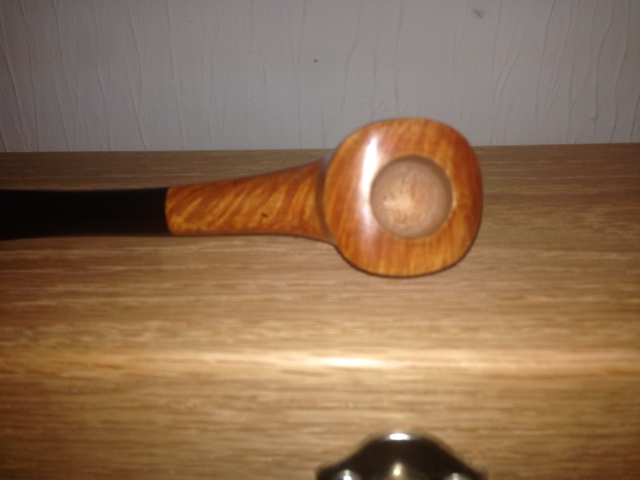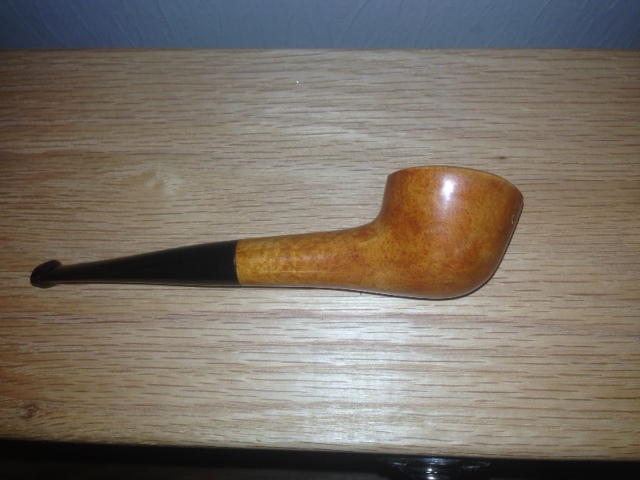 And, here's pipe 6...a freehand cherrywood drunken poker thing for my sister-in-law, I have another block drilled at almost the exact same angle and almost exact same dimensions...so I'm going to attempt to make a pair of them ( 

 )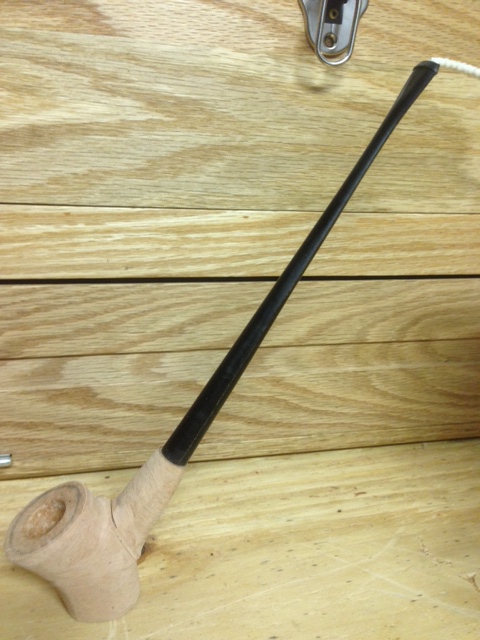 We'll see how this goes...