I'd bought a messenger bag at Goodwill earlier this year to tote my pipe stuff to the shop. It was ok (can't beat $5) but it was not very structurally solid. I could put my case in it, but there was no hard bottom, so everything sort of slides to the middle unless I pack it full. It's also floppy so closing the magnetic flap buttons became a pain unless I was sitting down with it in my lap and pushing on it.  

Recently, in light of the WCPS trip plans, I decided I wanted a legit saddle leather-type bag, though the rules were lax. I simply needed "sturdier" and "full-grain leather". After that, the aesthetics and minor features would help me sort things out.
I Google searched for a couple and became aware of the Saddleback Leather Co. Highly regarded throughout the interwebz (esp reddit), but on the high side of my price range. After all, I can't have the bag cost more than the pipes that will go in it... Of course they're beautiful, but they better be for the price.

It also gave me some ideas to decide between--2 gusset main compartment like a "normal" file folder briefcase or a single compartment satchel-type.
Anyway, long story short, I settled on Rustic Leather Co's (large) briefcase, since they're having a sale on Etsy.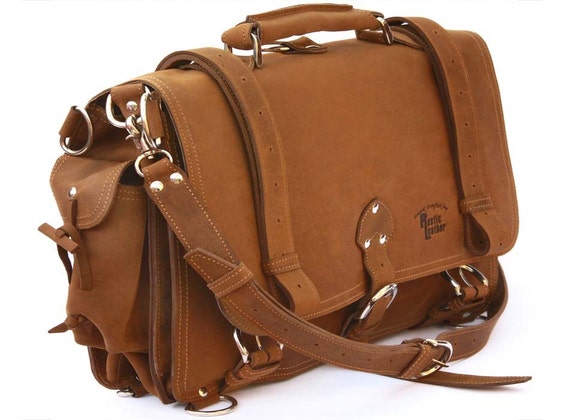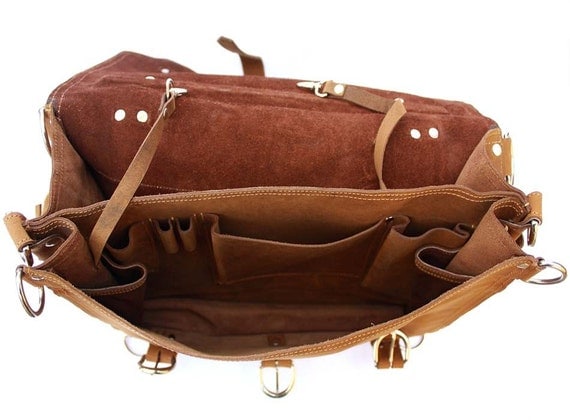 I like to shop, or maybe more accurately, seek for things. I definitely went down a rabbit hole with the research for the "right fit" for me. I'd gladly discuss with others if you've been in similar circumstances. What do you guys think? A multi-pipe case, some tins or jars, a bottle of water, pipe tools, sunglasses, tech gadgets...I think I can throw a lot of kit in there! Should be here either Saturday or Monday. I think it'll be a good weekend!
And no, it's not a murse. It will only have
MANLY
things in it

Well, maybe candy...
Disclosure: I don't work for them, this is my first purchase from Rustic Leather, and I haven't even received it yet