It is with extreme pleasure that the GKCPC announces the 2015 Carver's Contest shape will be the Cavalier. The contest will be held at the GKCPC Show June 19-21, 2015 at the Argosy Hotel Spa & Casino in Riverside, MO.
Last year's contest was a huge success and I would love to see this year's be even bigger, more entries as well as raffle tickets sold.  
WarlockBob won the raffle last year.  I'm sure he would love to brag about that a bit!

You can go to the GKC Pipe Club Website to purchase raffle tickets.  
If you are a carver and would like to enter a pipe you can register and pick up a copy of the contest rules on the same webpage.
Good Luck Everyone!  I hope to see you at the show!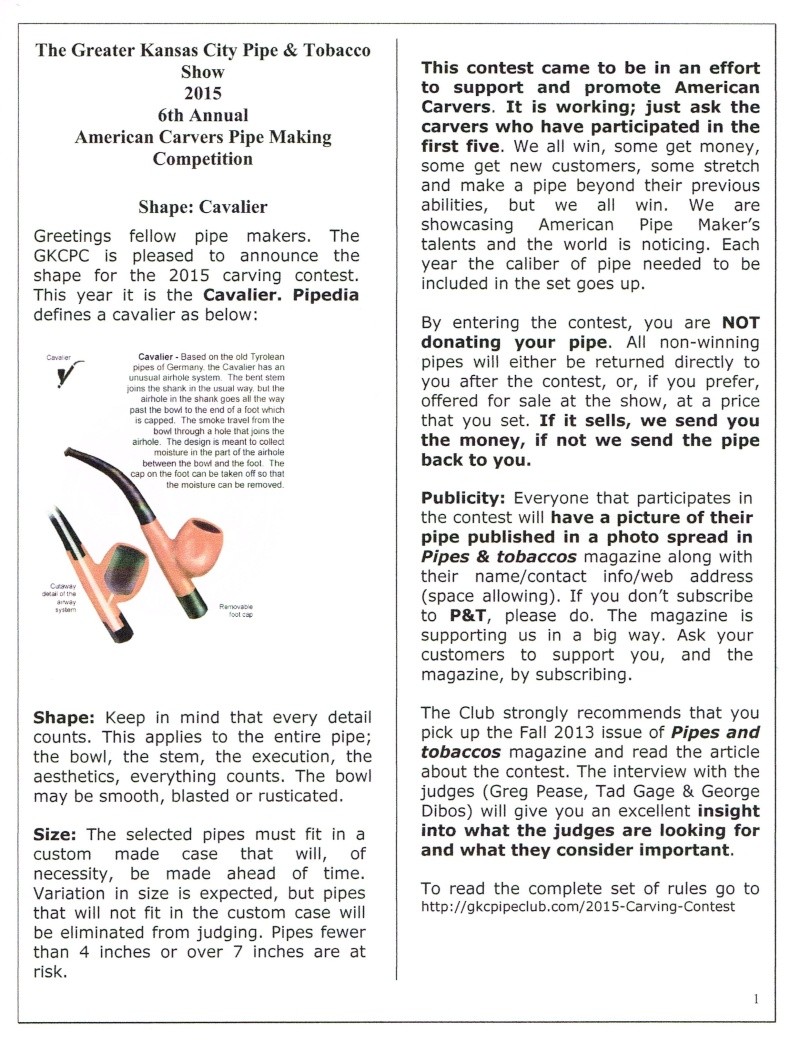 edit: updated with flyer