Me? I love this stuff. Maybe from my art background of using and abusing dip pens, where the whole thing is about one comfortable handle into which you can plug nearly any nib.
Some fountain pens are sold with that KIND OF in mind...other than just exchanging nibs. Like the Hero 5028 Calligraphy set. One pen, three different sections with their own nibs...1.1, 1.5 & 1.9 mm.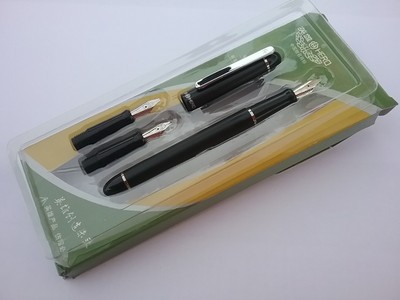 And there's several combos that combine a "regular" writing nib and an Asian calligraphy...or fude nib (pronounced foo-day, accent on the first syllable). The fude nib is used with the pen held nearly perpendicular to the paper for a broad line and rocked forward or back for thinner line. Here's the Duke 209 which is an inexpensive option, but there are high end Japanese combos or pens with the fude nib as well. Pilot, most likely.  Anyway, the Duke 209...

The fude nib looks like it's bent up nearly 90 degrees.

Then there are sets that I think are put together by individual vendors. Here's one the combines the highly regarded Kaigelu 316 fountain pen with a factory setup to convert it to a rollerball format. Pretty cool.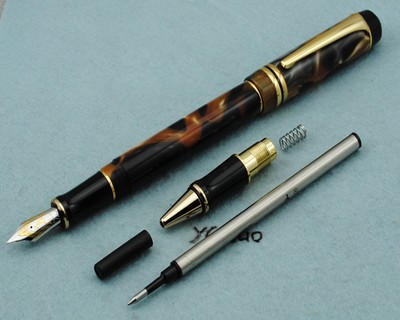 It's all about options...and cost. Buying the gear as a set is usually a fair bit less costly than assembling the parts piece by piece yourself.
Of course, there is that bit about whether or not you actually have even the remotest NEED for this or that. But then, we're grown men here...I won't quibble.
After all, I'm an enabler...not a spoiler! Heh, heh.
_________________
Council Member, Trading Post & General Site Moderator.
Founding BoB Bombers Squadron Commander, Ret






ETC., ETC., ETC.