Disclaimer: Just passing this along if anyone is interested. Not affiliated with this event in any way other than I will be attending. - Sean aka "DoverPipes"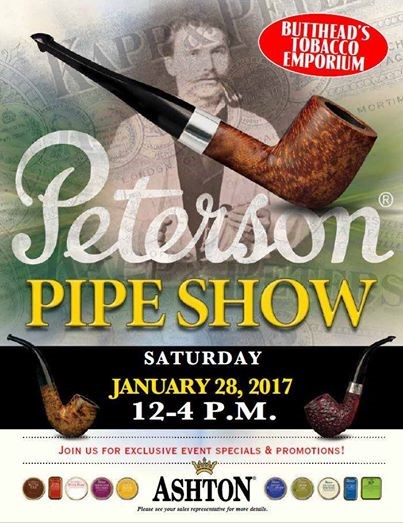 Pipe lovers! We have an event for you! Come and browse dozens of Peterson Pipes including some limited editions! Save 20-30% off of in-stock pipes! We have one of the largest selection of Peterson Briar Pipes in the region as well as an extensive selection of pipe tobaccos!
Get a FREE TIN of Peterson Pipe tobacco with every pipe purchase and enter our raffle for a FREE Peterson Pipe!
Bring your own pipe and sample the entire line of Peterson Pipe Tobaccos! Mingle with other pipe smokers and enjoy refreshments and conversation on a January Saturday afternoon!