Well brothers and sisters,
I've been hit from abroad.  A fellow piper in South America launched an unprovoked strike against me.  Bombs rained down on my humble dwelling on February 2nd.  Fortunately, my command center remained intact, and a retaliatory strike was immediately initiated.  Bombers have been deployed with heavy ordinance.  You mess with the bull, you get the horns, my friends.  When the dust cleared, here was the damage: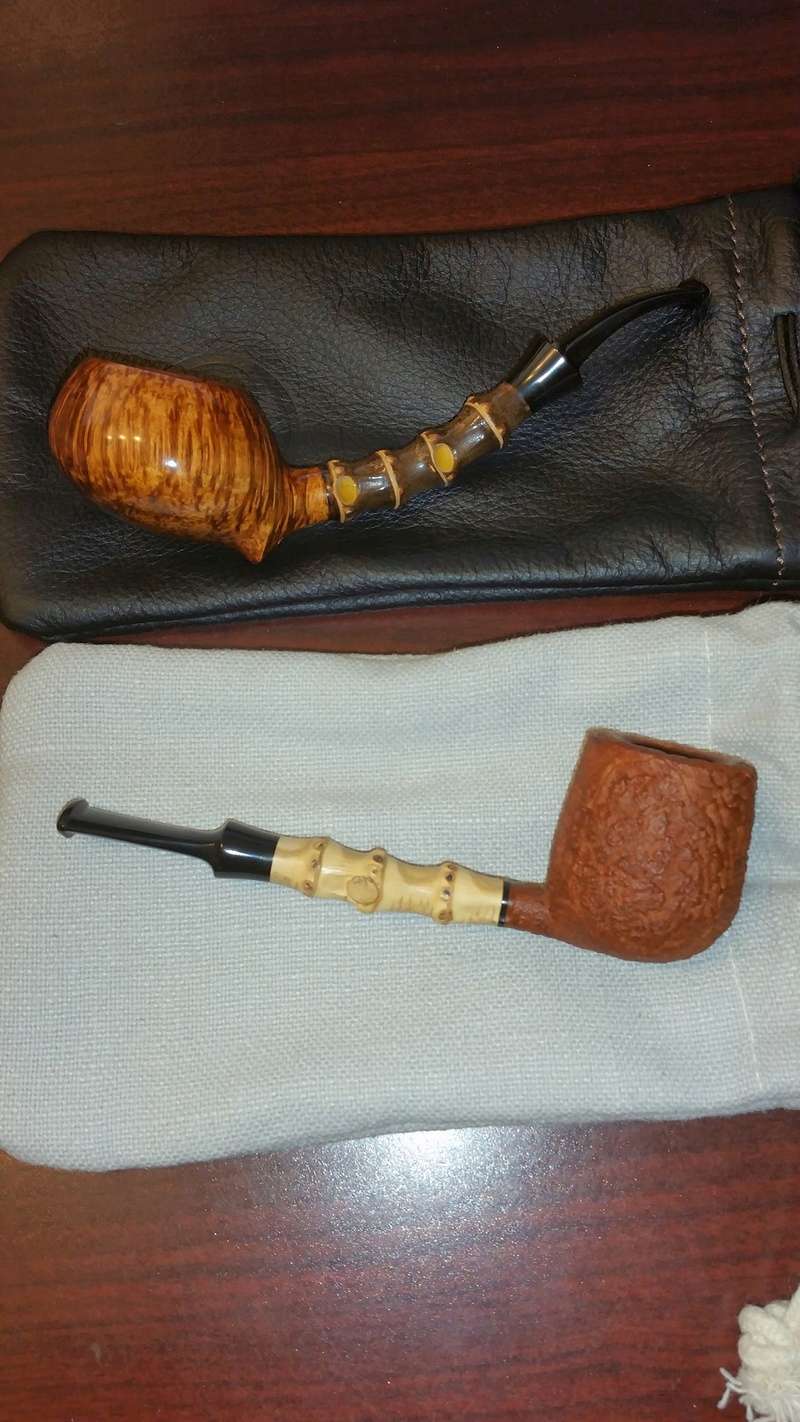 Bent bamboo by Chris Asteriou (Greece)
Straight bamboo billiard by Constantino Schussler (Chile)
May god have mercy on his soul!

BB