Ordered a Moonman N3 via Bobby's site on Etsy after watching one of Chris' too tempting vids on uTube.  Links and pics below.
Twenty Bucks.
Picked a good ink for it too.  See bottom of pics.  Supposed to be the most like the color of Squid Ink of any.
Notice the writing page. On the list of related brown inks the guy listed there are two Noodlers brown inks...Whaleman' Sepia and Walnut. Those are my two favorite browns. Super excellent.
https://youtu.be/8VGWdnT7j3A
https://www.etsy.com/listing/686846271/moonman-n3-fountain-pen-resin-pen-ef?ref=shop_home_active_1&crt=1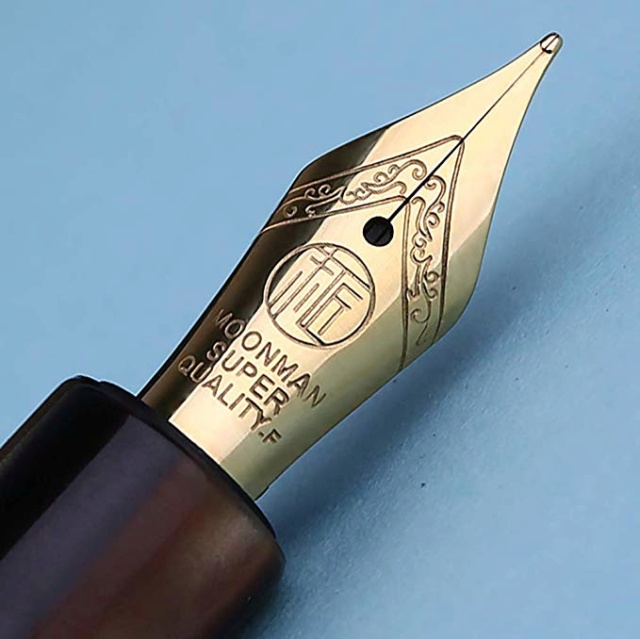 _________________
Council Member, Trading Post & General Site Moderator.
Founding BoB Bombers Squadron Commander, Un-Ret