My neighbor trimmed his trees today, and I think they are some sort of maple, I'm not sure(until I do figure it out, I am not going to use it),
I figured I'd post my progress on here and maybe see if someone can identify the wood.
Here is the bowl and the stem/mouthpiece(one straight piece) as of now. I've added rustication already, although I'm sure I should have done that after fitting the stem. I am a hands on, learn as I go type of person so I kind of just threw myself at it.
The only tools I have to work with right now is an incomplete dremel set and my widdlin knife. Stem was done with knife, bowl with dremel.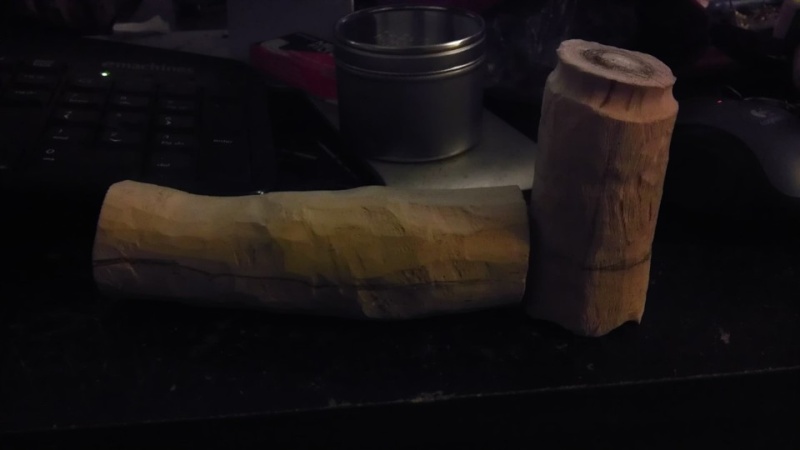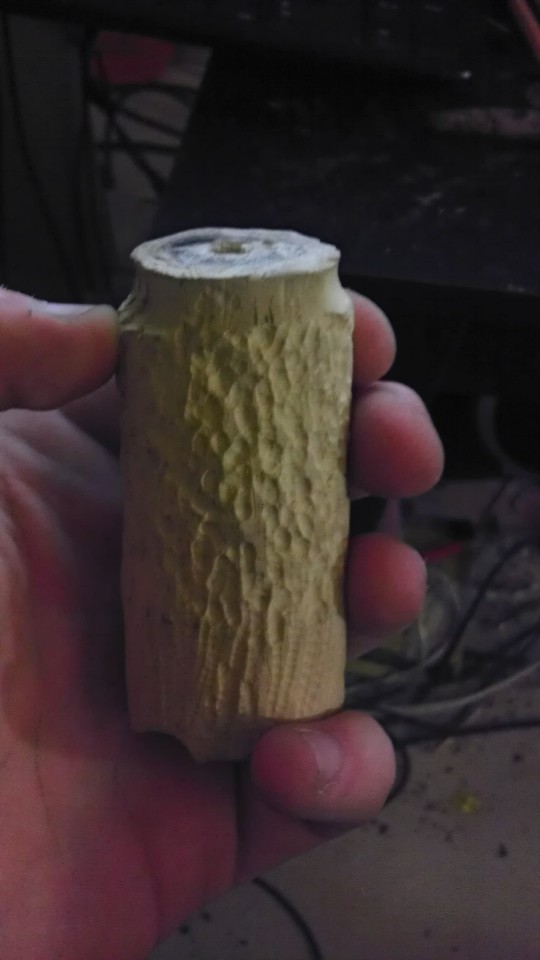 (Please excuse my wreck of a workshop/office.
)