My crude, homemade poker still smokes better than most of my other pipes, it is cooler and draws well.
So I tried adapting the wood stem to another pipe.
I bought a bitless pipe off of ebay and cut a mouthpiece out of a soft poplar.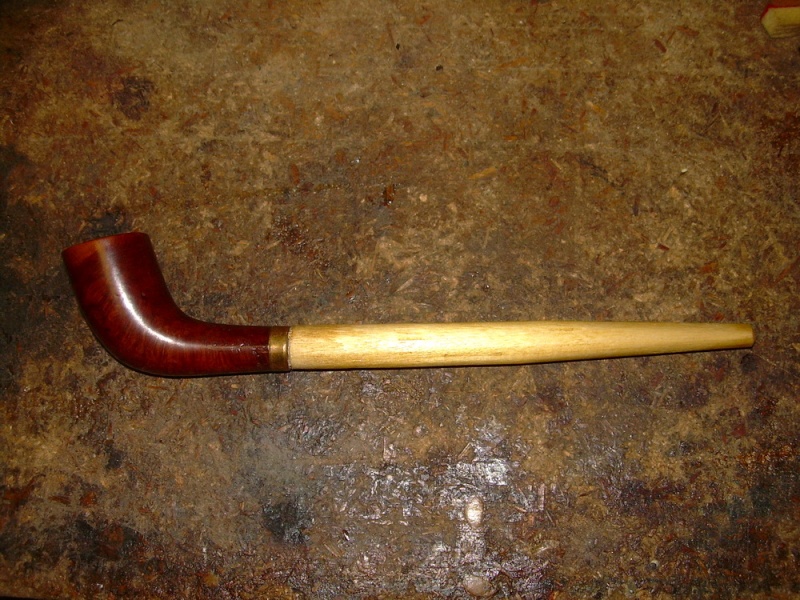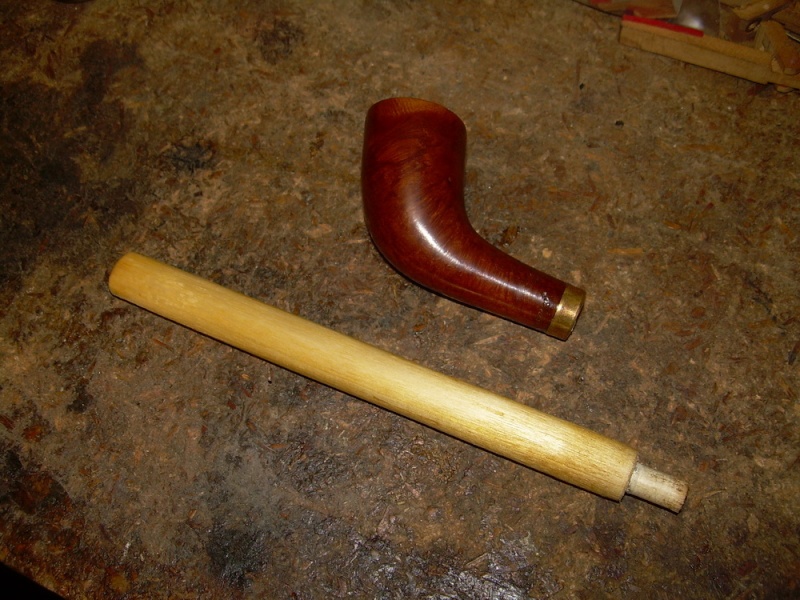 It doesn't feel as nice in the hand as my poker, but it smokes well.
This suggests that the soft wood stem is acting as a filter, absorbing the moisture and cooling off the smoke.
It also qualifies as an entry in the ugly pipe contest.
Oldbear