Dug up a tin of MacBaren Mixture from 2006. It took me years to groove the slow cadence needed to enjoy these Danish cavendish tobaccos. I now can actually get a lot of pleasure from them rather than the harsh smoke and tongue bite that rapid puffing produces. Turns out this is a really nice and tasty smoke if ya know how to smoke it.
In a Peterson Flame Grain lovat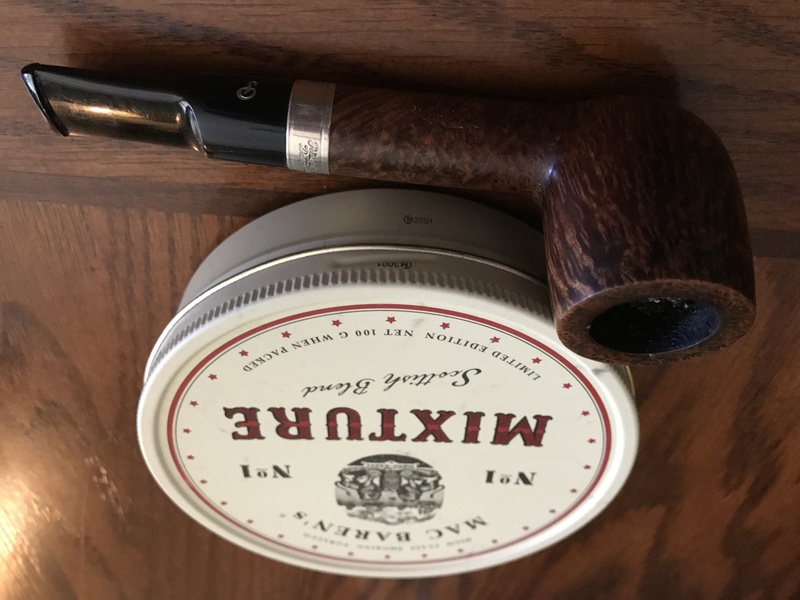 _________________
These are horrible times and all sorts of horrible people are prospering, but we must never let this disturb our equanimity or deflect us from our sacred duty to annoy and hinder them at every turn.