I just got a new knife from Thompson's Scandinavian Knife Supply.  It's a very, very highly praised folder from Enzo, the Birk 75. The blade is a hair under 3" of D2 (Rc 61) with a true Scandi grind (no secondary bevel)  The scales are high grade Curley Birch. Fit and finish on this baby are as good or better than any custom I've ever seen. It comes shaving sharp. You can also get CPM S30V and scales in either G10 or Carbon Fiber. Scales are removable and exchangeable. Some are fitted with a nice Titanium bolster. It's also available with a Flat Grind.
Just for scale...closed, it's 4".
This has become my instantly favorite EDC.
Know that with true Scandi and Flat ground blades the edge is not intended for hard materials. They're designed for dat to day chores and excel at whittling of softer woods. These are also considered as a perfect bushcraft folder (I'd say backup as opposed to primary) but to me it better makes a gentleman's EDC.
They are listed as being made in Finland in some places and Taiwan in others.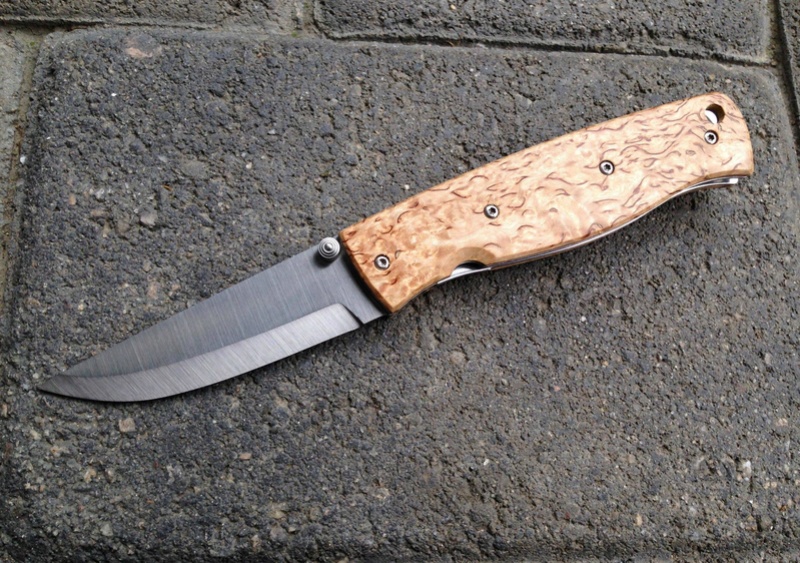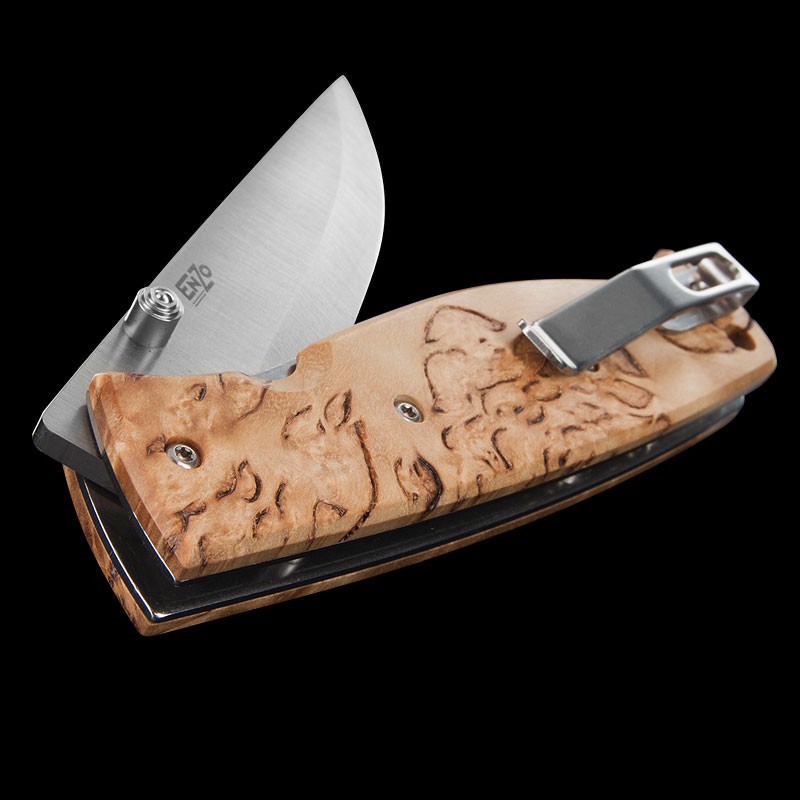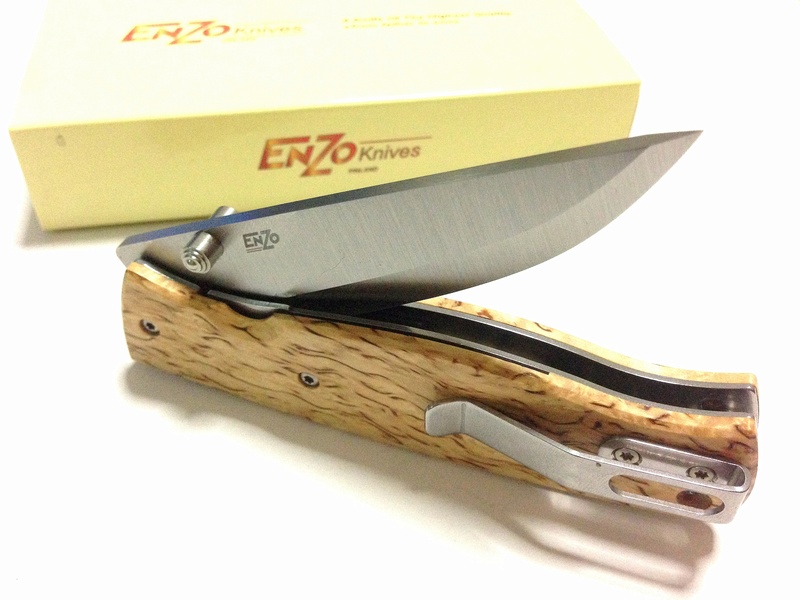 _________________
Council Member, Trading Post & General Site Moderator.
Founding BoB Bombers Squadron Commander, Un-Ret