Joined

Jul 14, 2014
Messages

169
Reaction score

0
Greetings, all.
I picked up this Barling's make locally for a shade over 30$ recently. No visible fills, and it cleaned up nicely with little effort. It had some minor damage on the outer rim and a small stem/shank gap issue which I managed to largely sort out by taking shade off the end of the tenon and beveling the edge a bit. The stem had no visible oxidation and needed only a very light polish. An exceptional rendering of the classic billiard in my view.
My question is about dating. Jesse Silver's Barling page on Pipedia (https://pipedia.org/wiki/Barling)  would seem to indicate that it is an early transition (1960-1962) pipe as it has the rounded possessive BARLING'S (over) MAKE stamp with a 4 digit shape number 4172, introduced when the company was bought over by Finlay. It also has the crossed BARLING stem logo. Mr Silver, in fact proposes that one should refer to Family Era (i.e. when the Barlings were present) and post family, or Corporate Era Barlings (i.e. after they left). Accordingly this would then be a Family Era pipe, made while the Barlings were still managing the factory.
Apparently when they left, the rounded BARLING'S MAKE stamp was discontinued in favour of a scripted non-possessive
Barling
stamp. (no apostrophe 's').  The MADE IN ENGLAND COM stamp was also changed to MADE IN LONDON ENGLAND. It is widely claimed that a general fall-off of quality ensued, especially after it fell wholly into the hands of Imperial Tobacco in 1967, but this too is disputed.
So far, so good. But when the pipe reached me there was no COM stamp at all. It does say LONDON 1812 and MADE IN ENGLAND on what appears to be the original sock (I must assume it's original since Barlings are very rare in these parts), but again it has Barling printed in script on it.
So this leads me to have some doubts and questions.
Is it perhaps a later piece, made when production was outsourced to Denmark? Could it be an Early Transition / Family Era pipe that was sold to a distributor without COM stamp, with the intention that the distributor add their own stamp, and for whatever reason this was not done?
Any Barling experts care to weigh in on this one. The venerable Mr Jones, perhaps?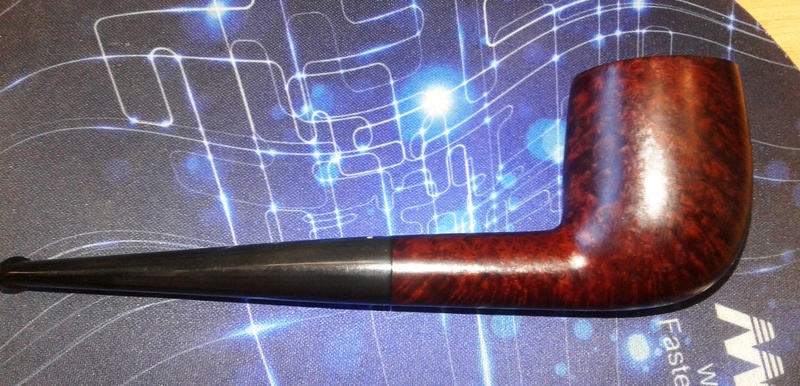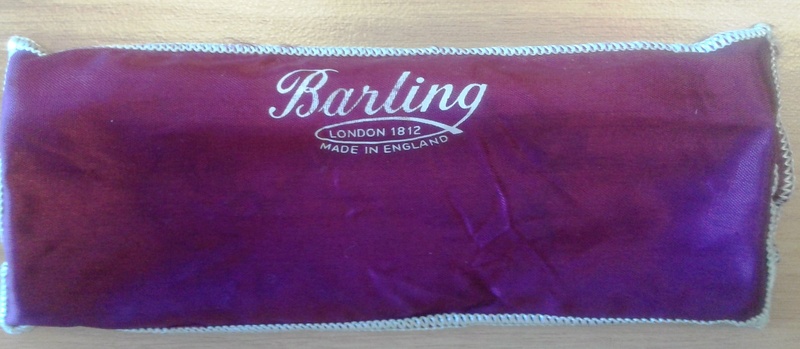 Thanks in advance.