Joined

Oct 11, 2014
Messages

6,567
Reaction score

10
So, I hosted a little gathering for the Yankee 'Independence Day' celebration. As it was raining buckets most of the day, there was no skeet shooting or other outdoor activities until almost dark. Got the laptop and projector out, positioned the van, and played movies whilst off in the distance grand explosions rang out from other folks. At some point, one of the new llamas broke her front leg. I manufactured a splint and wrapped her leg in the dark as best I could. The next day or so, (probably a couple of days later, come to think of it,) I got some real casting materials and rewrapped her leg properly. Unfortunately, with all of my handling her mother has turned her nose up to nursing the poor girl. I had put her mom in with her in a birthing pen so the cast would stay dry and clean, but momma llama jumped the fence and won't stay with her.
SO..........
Yup, bottle feeding a llama. I put a mirror in the pen with her so she has some sort of company while I'm not in there, but I can tell she is still lonely. I wish it wasn't so hot out. It's a bit sticky too. For the time being however, working on wood crafts in a birthing pen with a clingy one month old llama has given me some new and different company....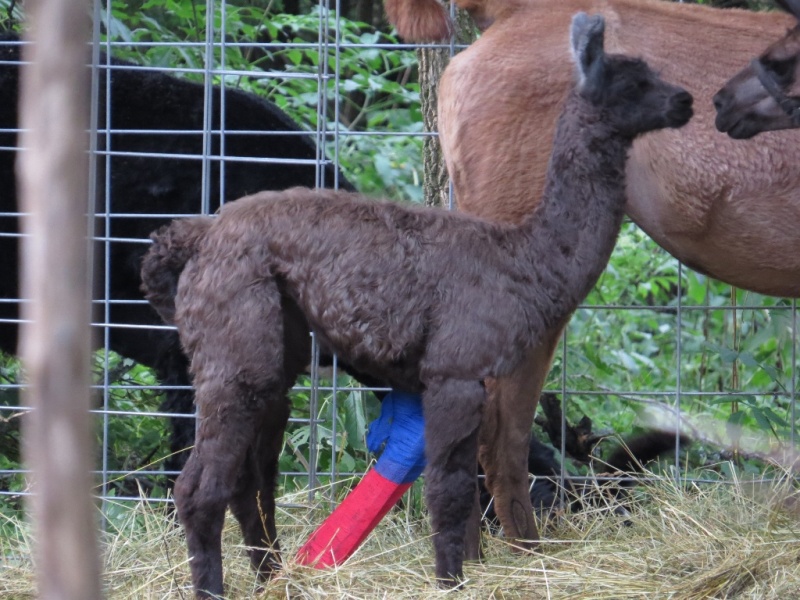 The first splint in patriotic colours....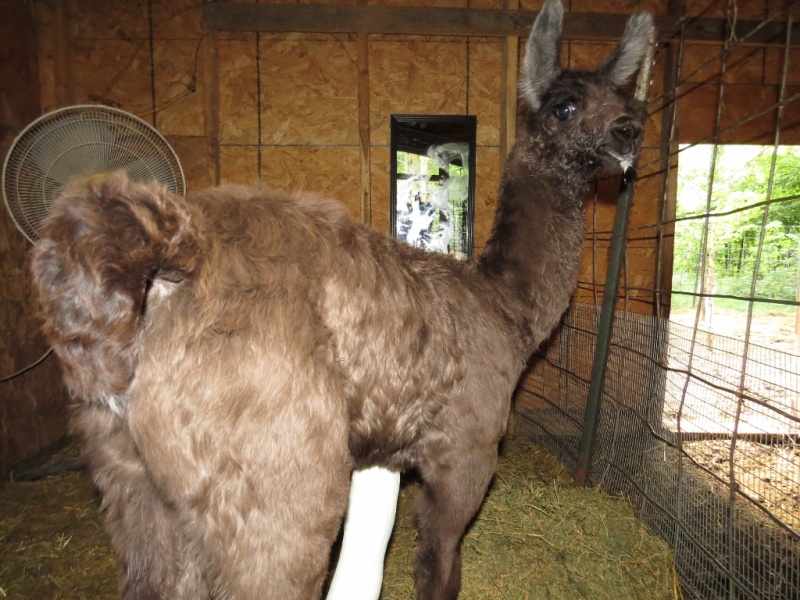 She's not too fond of my formula....