Joined

Dec 13, 2014
Messages

1,083
Reaction score

0
I recently decided to go in a new direction for my edc knife. I changed from a Swiss army to a fixed blade. After some research and deliberation into makers and the laws of my state, I pulled the trigger. I went with the Bark River Bravo necker 2. 3.5 inch blade with a 3 inch cutting edge. Convex ground from CPM 154 steel with a matte finish and black linen micarta handle scales.
I've been carrying and working with it for 2 weeks now, split between my pocket, belt and a ball chain. I think I prefer the pocket overall, but as a necklace is growing me a bit. I have to say that aside from the handle being a hair short for my hand, it is a fantastic knife. The lanyard I tied on makes up the handle shortfall for me. The weight is nearly perfect, and is very well balanced. It metal has good edge retention to the point I only needed to strop it on my jeans a few times in two weeks. It also has had no issue with rust at all. Definitely a company worth looking into if your looking for a good knife.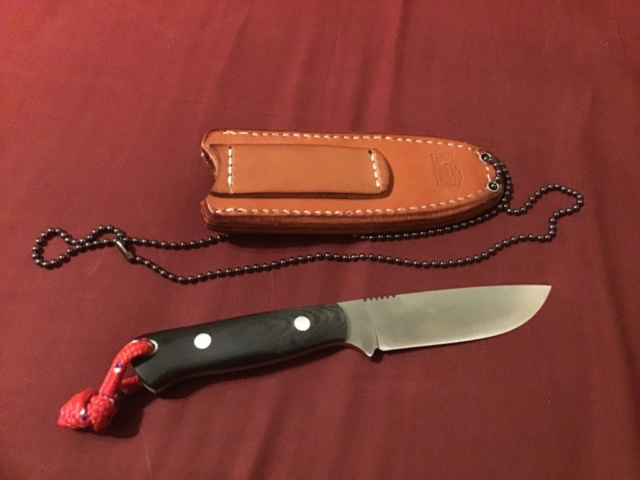 Photo has been adjusted by the management so text size remains readable.