Joined

Feb 23, 2012
Messages

789
Reaction score

0
Hello Gents,
I read over the "The Coldblooded" post by Jacob the coldblooded. I thought it might be a good idea since there's a post covering us, we mind as well show off our furry/scaly/slimy companions. What ever pet you got show it off.
My furry little friend's name is Shisha. (She's named after how my girlfriend and I met). She's a Jack Russell/Beagle mix. She's the funniest dog you'd ever meet. She's still a pup but very well behaved. She doesn't need a leash when her and I go on walks. Every now and than she'll run off to follow a scent trail, but most of the time she sticks right beside me on walks. She can jump into my arms from a sitting position and she'll turn mid air to land on her back in my arms. She has a perfect heart spot on her side that I'll try to show in one of the pictures. Her ears are her calling card. She's been nicknamed Moose by some of my friends. She's a HARD cuddler. If I'm sitting down smoking a pipe, she's in my lap. She's beyond smart, she knows all the tricks and than some. If she barks at the door, I'll say, "Watch your mouth" and she'll stop and lay down with her paws on her nose. If we're at the table and she's begging, I'll say, "Go to your chair", and she'll run a hop in the papasan chair that she loves to nap in. If you tell her to get her Penelope, she'll go get her purple pig that oinks not squeaks. She loves that pig. She always cuddles with her blanket. I'm afraid I've gone soft because of this dog. She's such a good girl.
Here she is;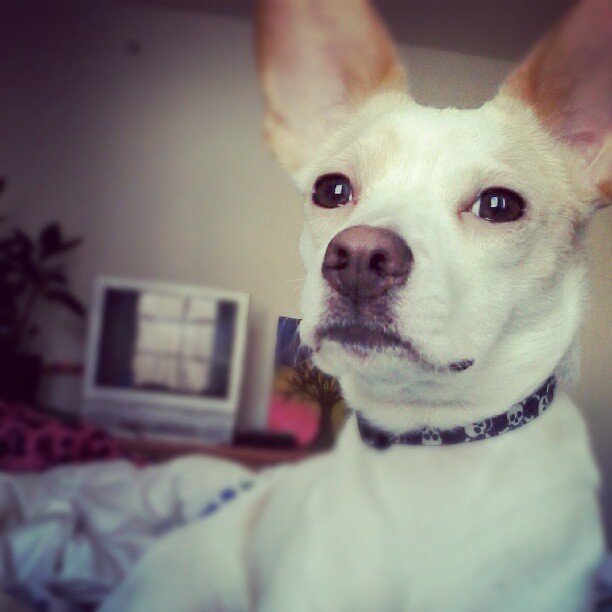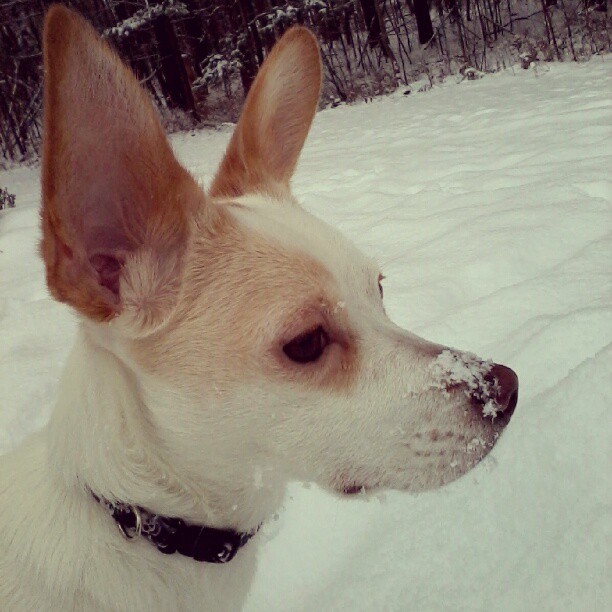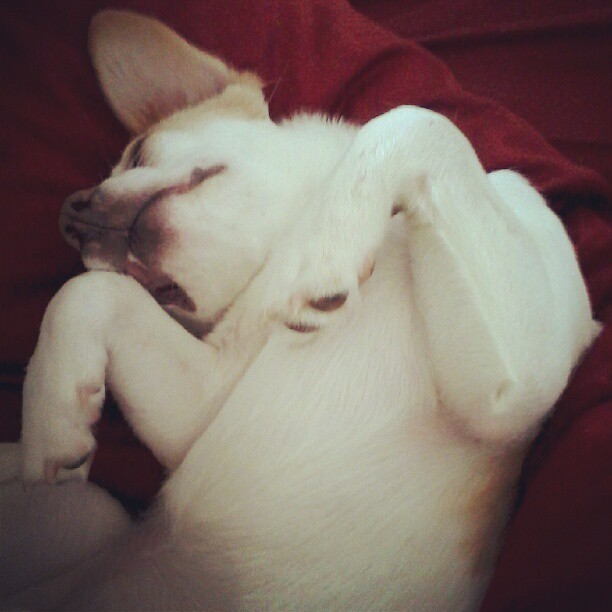 She loves to run and jump in snow, and dig her way through snow drifts. She snores, she's too affectionate, she's too smart for her own good, and I love her.
Alright, now show off your pets!!!
Zach