Joined

Mar 4, 2016
Messages

320
Reaction score

0
To begin, I must say that I am completely blown away by the generosity and creativity of my Secret Santa. I am semi-retired and did work today. I was having a sub-par day and my lovely wife messaged me to tell me that a package had arrived for me when she was home for her lunch break.
You'll have to forgive me but, my hands are still shaking from carefully unwrapping everything that was contained inside the package. My wife has always been supportive of my hobbies and when I shared with her, the idea of complete strangers sending gifts to one another, I know she was a little skeptical. I was never skeptical in the least but I will tell you this; in all my life I have never received such a wonderful bounty of tobacco, home made and crafted treats, gifts and last but not least, a hand crafted custom pipe.
Before the list comes the pictures of what awaited me ....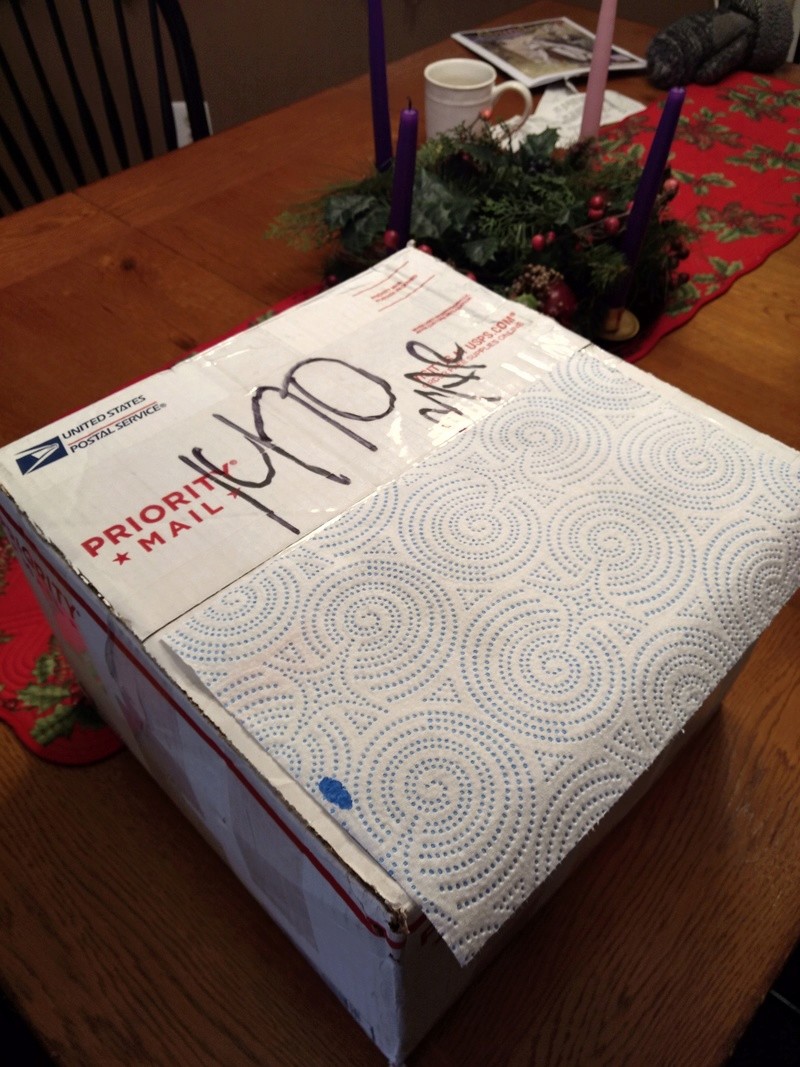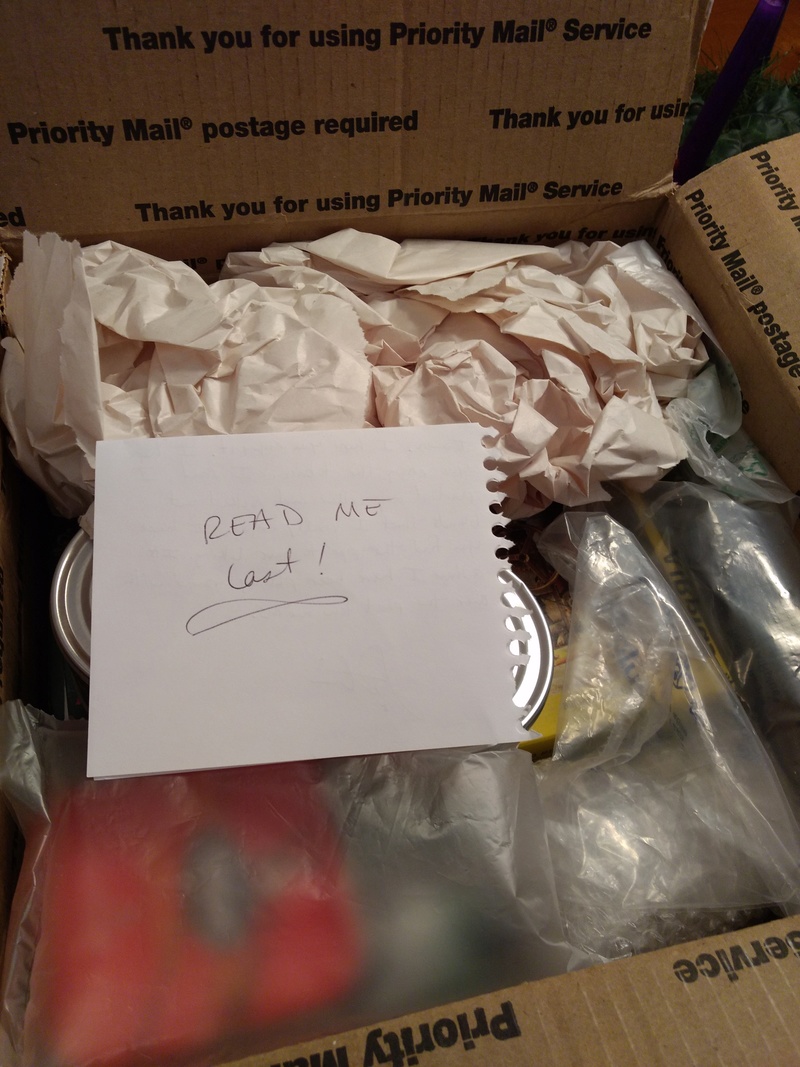 And now, before the final pictures, the inventory:
250g box of Samuel Gawith St. James Flake
1.76 oz of Dunhill's London Mixture
1.75 oz of Orlik Golden Sliced
1.75 oz of McClelland Tudor Castle vintage 2012
1.75 oz of McClelland Dark Star vintage 2005
Treats:
A box of Grubbs Premium Popping Corn from Santa's in-law's personal farm
One tub of delicious peanut brittle
A tin of homemade fudge
A bottle of home brewed Double IPA
A bottle of home brewed Scotch Ale
A really nice cigar ornament for the Christmas Tree

And the crowning Jewel: A handmade pipe that should be placed in a museum as a work of art along with a beautiful pipe bag that matches perfectly.


Also, and really most precious to me there was enclosed a personal handwritten note from my Santa to me. I will keep that a secret between us. But, that note will accompany the pipe that Santa hand crafted and sent to me. That pipe will never leave my possession and for now, I am having a tough time thinking about how and when I will light it and smoke it for the first time. I am thinking that Christmas Day would be the appropriate time for that.
My life has been very blessed both spiritually and materially. I never dreamed that I would receive such nice things. I remain humbled, grateful and to be honest, my hands are still shaking.
Santa, you know who you are (others probably do too), thank you from the bottom of my heart.
Merry Christmas!