Joined

Dec 23, 2007
Messages

257
Reaction score

1
This past winter I picked up a little pipe from Marty Pulvers site stamped Flemming. It's a little unclear whether it was made by Flemming Peterson (Flemming Piber) or another marque called Flemming (it's stamped Flemming in script, Piben, Denmark). Regardless who made it it's a well crafted pipe with some great grain and plateau on the rim and a nice horn application.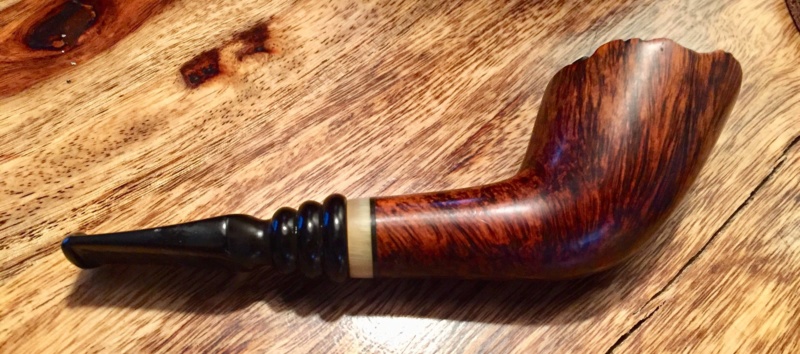 Someone with some skill spent a lot of time cutting that stem but it was a little too out there for my tastes. I sent it off to Briarville Repair to have something more conservative cut for it. I had it returned to me a few weeks ago: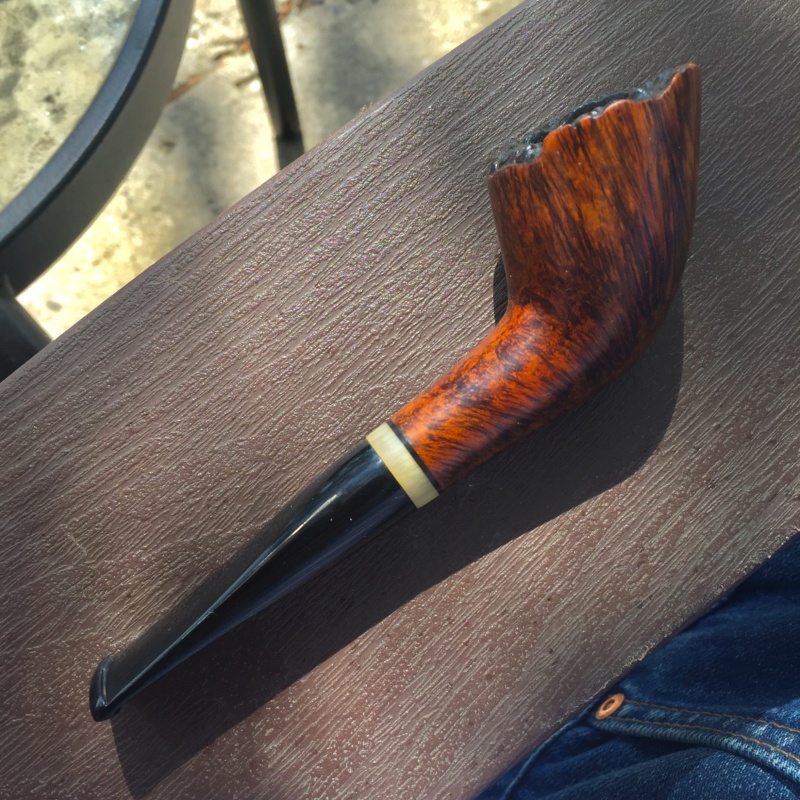 They did a nice job of fitting a new stem! I kept the original as well so that I have it in case I wanna to ever trade the pipe or my tastes change to the more flamboyant. It's a great little pipe, still a little ghost from whatever the previous owner had in it but I'm getting it smoked out. Eventually I think it will smoke fantastic.