Joined

Feb 23, 2012
Messages

789
Reaction score

0
I've been partially restoring pipes for a while now, but I've never been too serious about it. Lately though, it's just really been intriguing me. (Especially seeing all of Riff Raff's posts). So I bought a really dirty Stanwell, that actually needed a ton more help than I thought.
This is the Ebay post: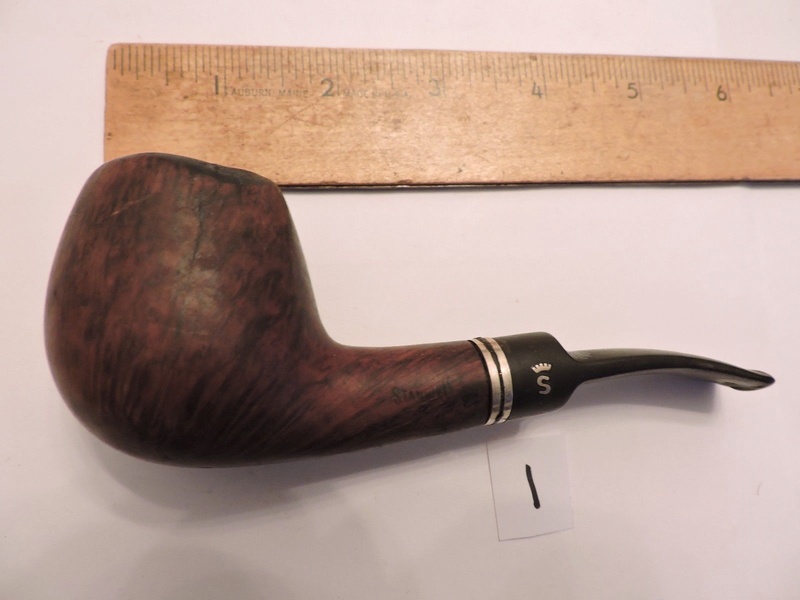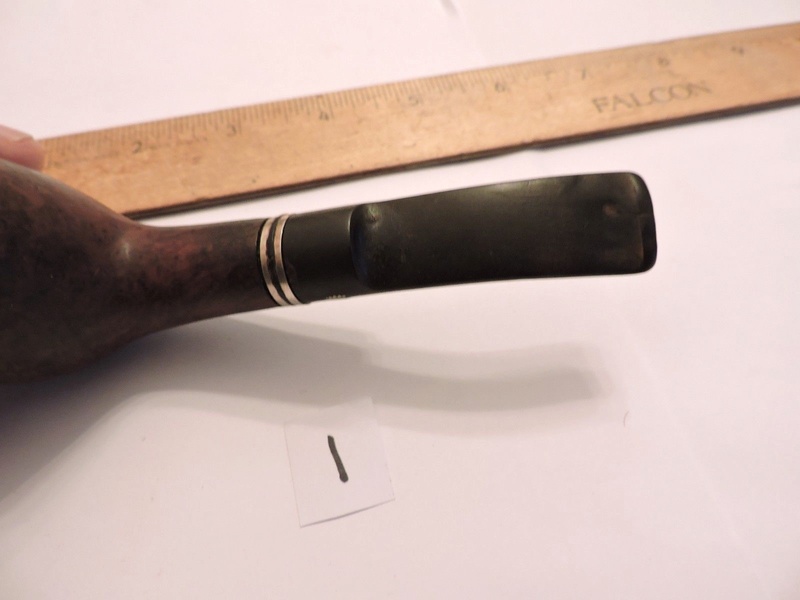 These Pictures Do NOT show how dirty it really is.
As soon as I got it, I started to soak/scrub the outside of the pipe, and as much of the inside of the pipe as I could with Alcohol
That's when I found the Crack down the side.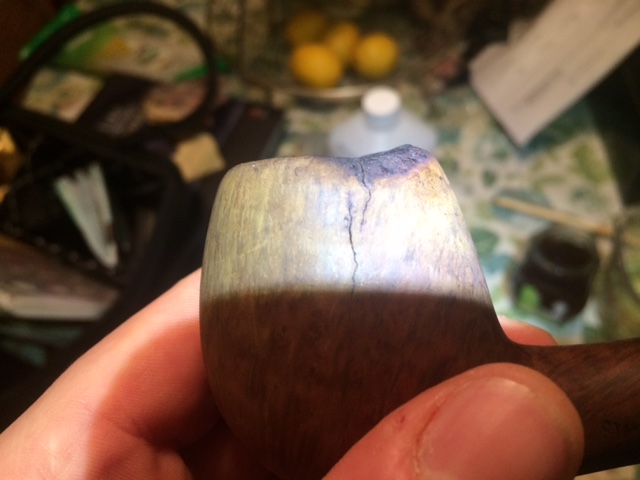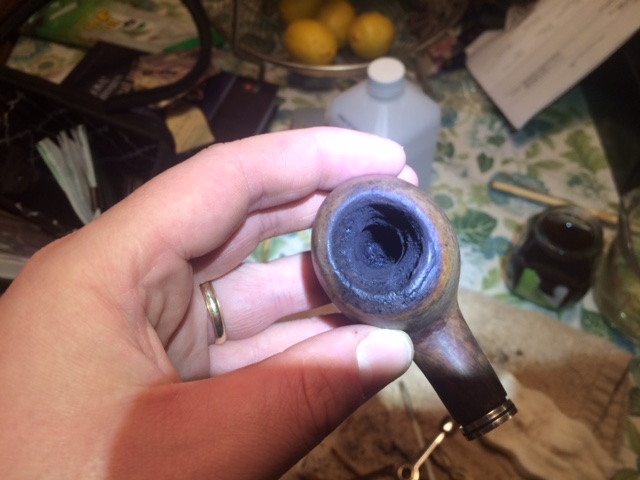 Well unfortunately, I just skipped picture time after working on the pipe, but to sum it up, I sanded the bowl down to try to hide that ugly chip, and used that briar dust, and very thin glue to fix the crack. Then I sanded the bowl a few more times, going up to 1200 grit. I did the whole "Soak the Stem" in 50/50 Bleach/water. Then sanded from 400 up to 1200 grit. Before that though I filled some of the chatter and snaggle tooth holes with Black superglue. Then, after an alcohol bath, I heated up the bowl and applied Fiebing's Leather Dye, the Moccasin Brown color. I glued the band back on the pipe, gave the whole thing a buff with Brown Tripoli and White Diamond, and followed up with a coat of Carnauba.
Here she is;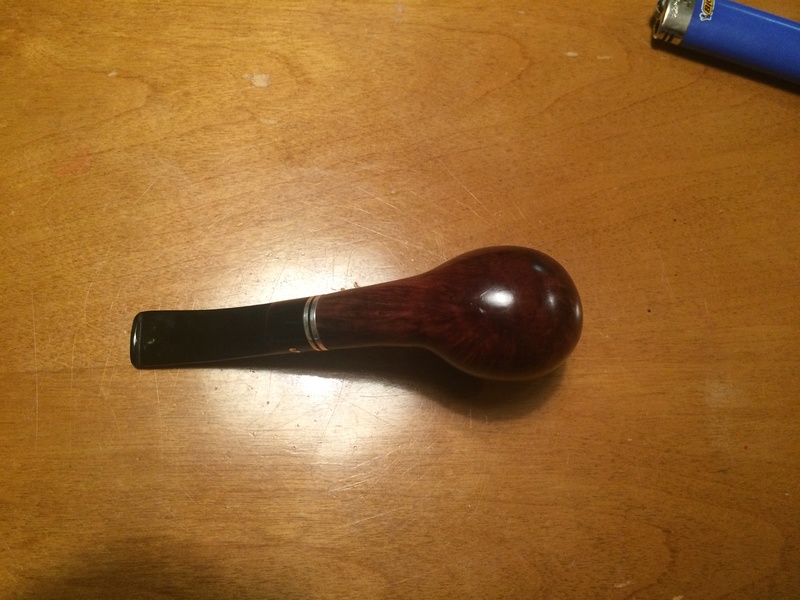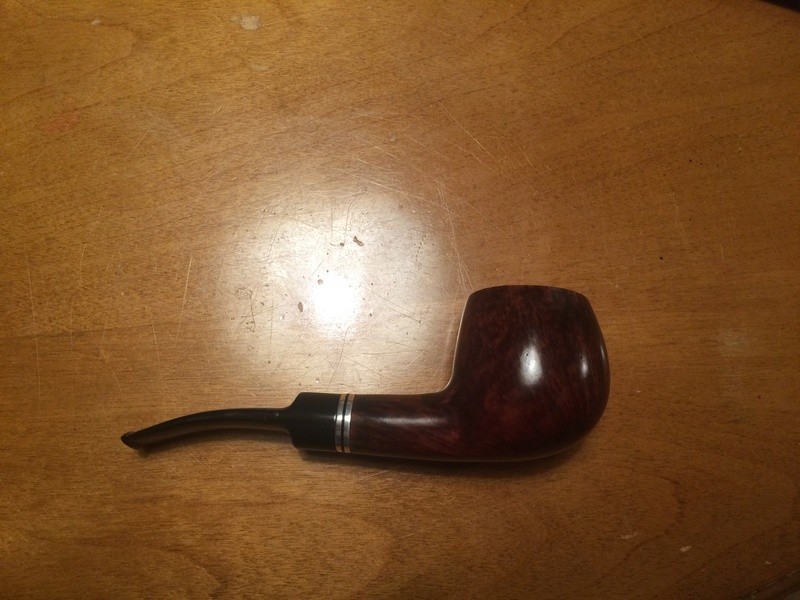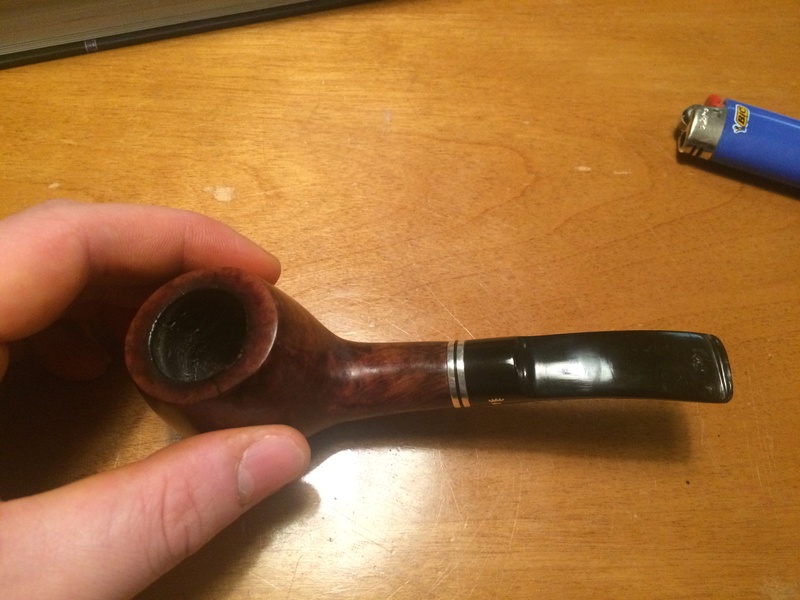 As you can see it's not perfect, but it's my first ACTUAL go at Refurbishing. You can see the spot where the superglue wouldn't allow the dye to soak in all the way. Also the stem isn't perfect, I plan to put more work into that. But tonight, She's getting filled with some Old Dark Fired, and getting smoked to celebrate. I might try out a maple syrup and activated charcoal bowl coating on it depending on how it smokes tonight! Thanks for looking!
Zach