Joined

Dec 21, 2007
Messages

2,081
Reaction score

1
A new friend recently gifted me several packages of these pipe cleaners. As they're new on the market (began production a year or two ago?) and I don't know if they've entered the US market yet, thought you guys might like to see the "Cadillac" of pipe cleaners.
They're made of incredibly soft cotton chenille, and thicker than anything I've ever seen, (short of a 12 gauge bore mop!). As you can see from the pix, they start out a bit thicker than the average Dill's type pipe cleaner, (in the middle for comparison) and are close to three times the thickness at the fat end. The internal wire is also notably stiffer than the average pipe cleaner, so one might need to use caution on stems and shanks with major bends to avoid scratching.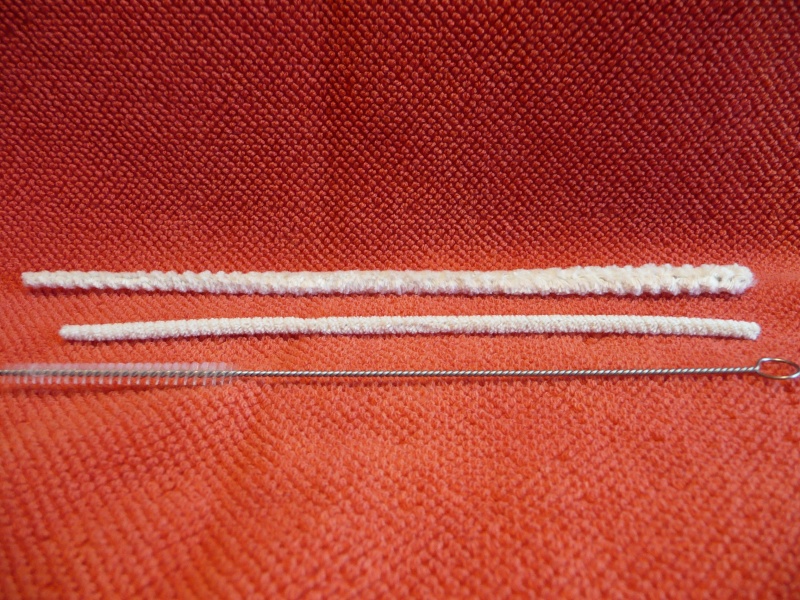 They're packed in stiff, sealed cardboard containers of 50 and surprise, surprise, when I opened it up; each pack includes a great little bristle brush for major cleaning. Pretty cool all in all. Considering the quality of this product, I'll bet they would be more expensive than the average. Has anyone seen them at pipe stores in the US or know what they cost? As I don't know if they're even imported into the US, it may be a moot point. For my better pipes or for the occasional deep cleaning, I think they'll work great.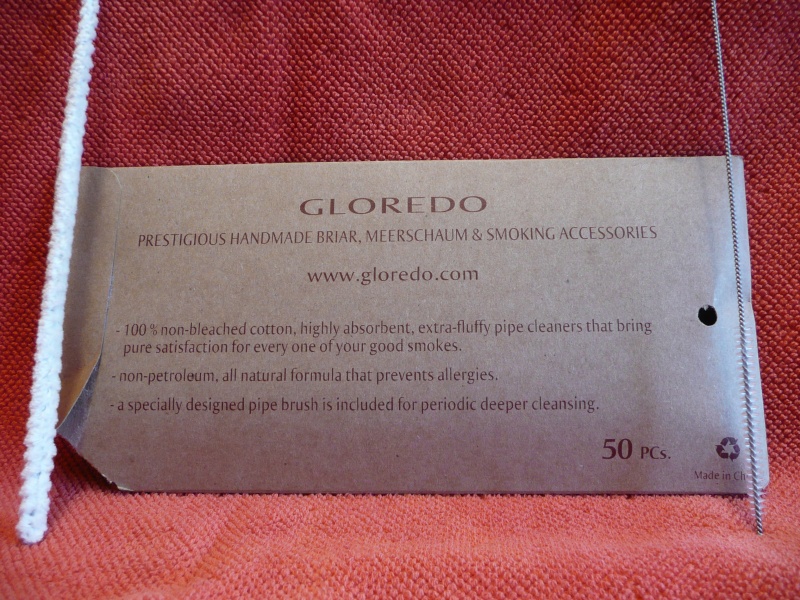 They're made by the same people that make Gloredo pipes, a rather new, high-end pipe line out of China. I saw several Gloredo pipes at what was probably the finest (i.e. elite, really expensive, high-end, out-of-my-income-bracket!) pipe shop in Shanghai, and they are truly beautiful, hand-made pipes.
Natch (who is excited about upscale pipe cleaners and needs to get a real life!) :mrgreen: