Joined

Jun 1, 2008
Messages

43
Reaction score

0
thought id share a few pictures of my small hole in the wall.. ie my living area seeing that i live in a military dorm slot in the wall a lovely 9x14 feet of mine
so i display my smoking colection quite prevalently.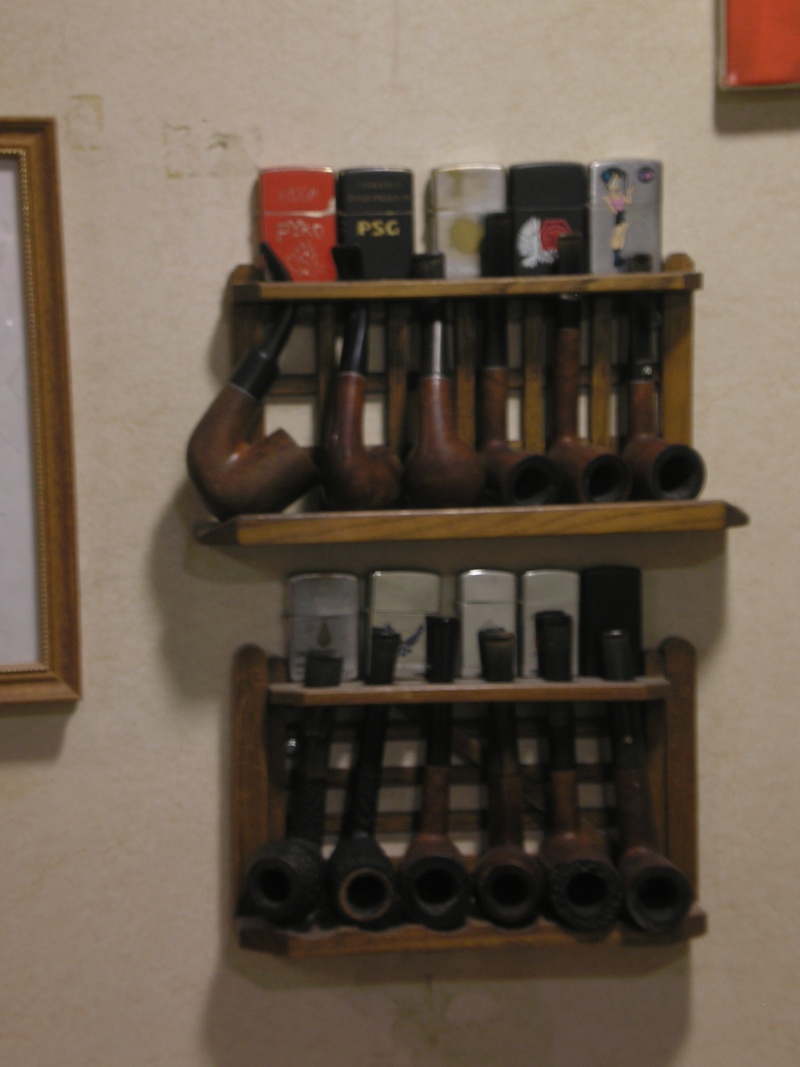 my rack of kaywoodies other pipes like my kikos and oddballs. pluss all my zippos
the wall some of my artwork and all my pipes except for a few that live in my lil tobacco nitch.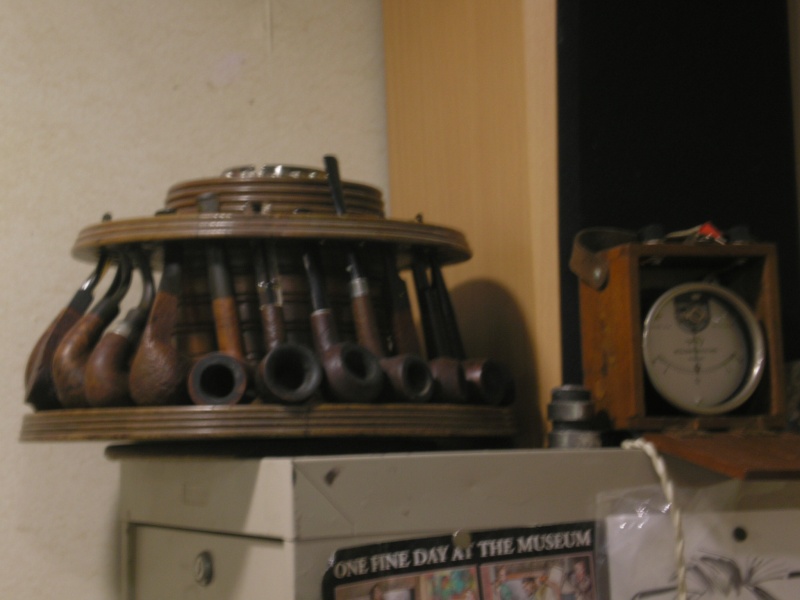 a few straits and all my bents live on that lazy susan .. plus a cam from a detonated 350 oops and a galvinometer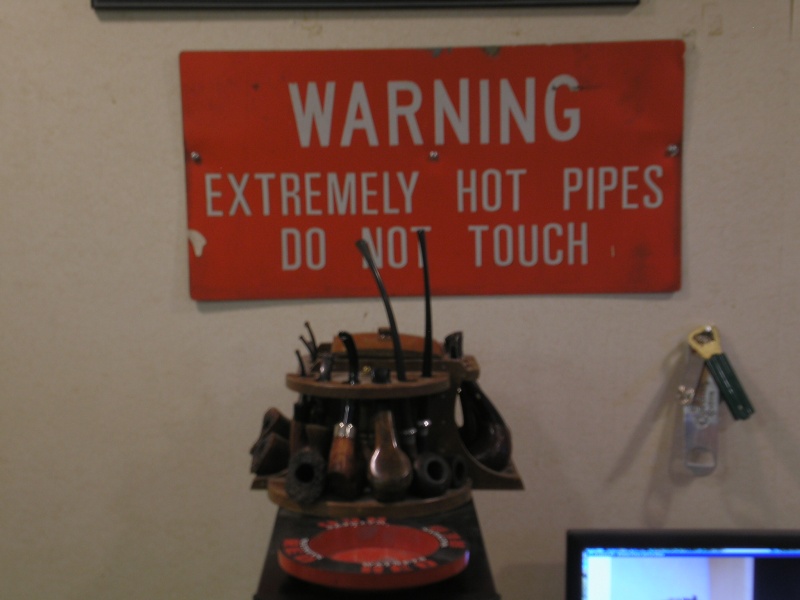 my humble tobacco nitch.
got that sign from work.. they were taking out a old diesle power plant and that use to hang on the exhaust pipes .. so i thought it be a fittin sighn for a pipe smoker.