Joined

Jun 26, 2010
Messages

2,742
Reaction score

427
List your hacks, please
. I thought a thread dedicated to hacks would be handier than running into them in the middle of conversations in other threads.
What are good commonly found, household chemicals to use for de-oxidizing stems without harming the hallmarks etc? Oxyclean? I believe there is a fountain pen repair service that also has their own proprietary solution.
I think it was here that someone pointed out using fishing rod rubber clips for an option for hanging and organizing pipes on the wall rather than going with the traditional pipe rack. Heck, even mount one on the dash of your car. Available on Amazon, ebay, etc.
EXAMPLE
Another user, and a youtuber or two, mentioned vinyl tubing as an alternative to pipe bits. I've found 3/8" and 1/2" cover a large range of pipe stem sizes (inner diameter tubing specs). Less expensive and more durable, though it requires a little more effort to modify for use. Can be found in black, clear, and possibly other colors. Watch for thickness of tubing as well, because it can be thinner or thicker variety. I've found the best luck is buying by the foot at your local hardware store rather than buying a giant coil of it at Home Depot for $8+. I paid $.59 for a foot of clear 1/2", and that should make for around 12 stems (an inch is just about perfect for a bit). I personally prefer the tooth feel over rubber as well. A little resistance, so you aren't totally giving up on the feel of the actual stem.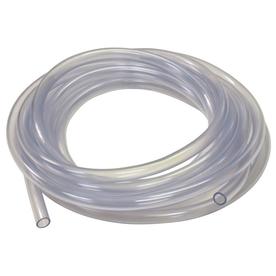 And then today, on Briar Blues youtube channel, he used a sunglass case for pipes for traveling and storage. They come in different styles and configurations. Some of them actually look like pipe display cases, while some have drawers like a little jewelry organizer.